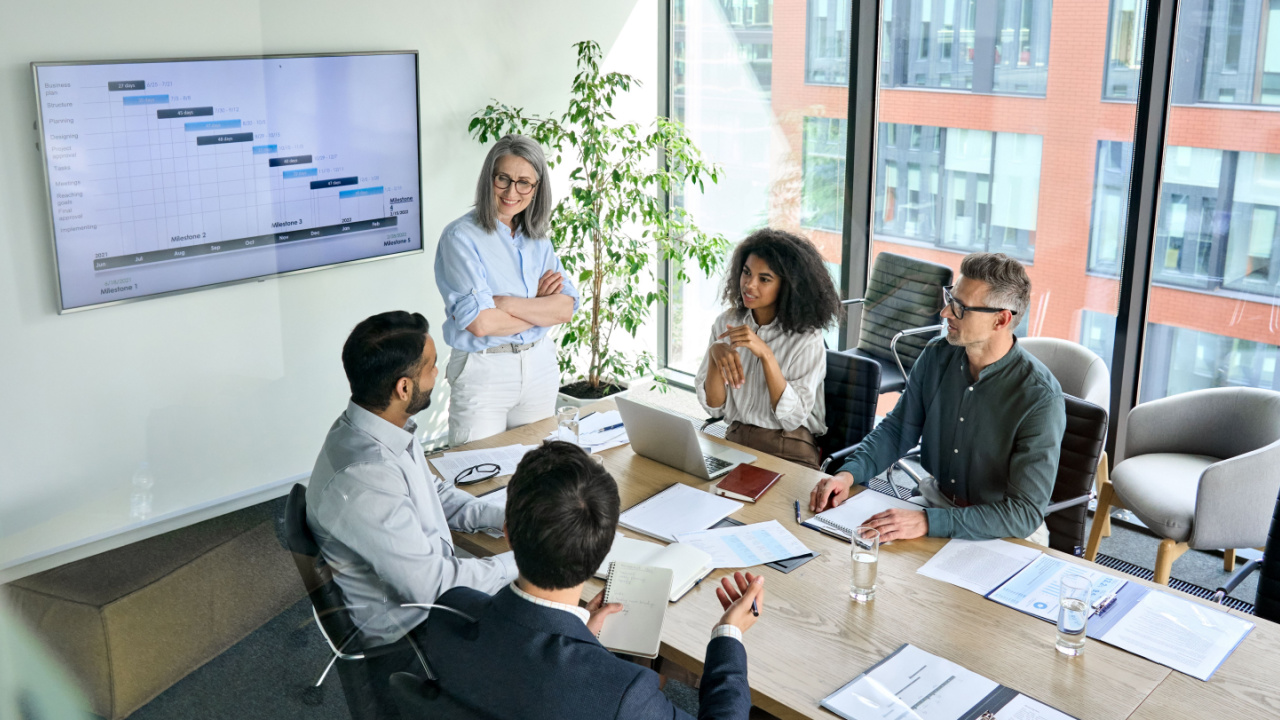 Conversations about diversity, equity, and inclusion (DEI) are happening more frequently now, especially in the workplace. They are being sparked by broader societal discussions and movements that highlight how some groups have more negative life experiences and outcomes than others. Despite a lot of people talking about these concepts, not everyone understands why DEI is important, particularly in the workplace.
Why is DEI in the workplace important?
At its core, DEI is a framework for ensuring that everyone is able to perform their best in the workplace. It is a set of values that encourages us to think about other people's experiences, perspectives, and needs, and to adjust our interactions with them accordingly. When these changes are made, we're able to create a workplace where everyone feels like they belong and can contribute freely and effectively.
More specifically, diversity, equity, and inclusion practices are important in the workplace for the following 6 reasons:
1. Demonstrates that people matter
It can be easy for organizations to focus on the outputs of their processes and overlook the people behind them. When this happens, employees are reduced to the tasks that they do and their humanity can get lost. DEI efforts ensure that the workplace prioritizes people as well as productivity. An employee is more likely to remain in an organization that has a clear commitment to viewing them first and foremost as a human being. Over time, this dedication leads to lower turnover, better employee morale, and organizations recruiting and retaining top talent.
2. Establishes concern for employee wellbeing
The average person will spend 90,000 hours at work in their lifetime, making the workplace a large contributor to someone's quality of life. Organizations that prioritize DEI initiatives have the chance to positively contribute to, rather than detract from, their employees' overall wellbeing. Companies perceived as being committed to diversity are approximately 75% more likely to support a pro-teamwork leadership culture. For employees, this kind of investment can lead to better mental and physical health, a strong sense of connection, satisfaction with job duties, and more productivity. The company will then gain things like increased engagement, trust, and profitability.
3. Encourages diverse groups to interact
We tend to spend a lot of time with people who are "like us" in various ways. This is because our brains have an instinct for safety, and being around people who are "like us" feels more comfortable. When a workplace prioritizes DEI efforts, it helps people overcome unconscious bias and creates opportunities for different groups to connect with each one another, both internally within the organization and also externally with customers. These interactions lead to a better understanding of new perspectives and experiences, as well as friendships, and collaborations.
4. Promotes greater creativity and innovation
Workplaces will continue to get the same outcomes if they always rely on the same perspectives, expertise, and experiences to accomplish their tasks. While this may be okay in the short-term, the long-term success of an organization requires the ability to change and adapt. When new and different people get involved in projects and processes, innovation is more likely to occur. According to research, diverse and inclusive companies are likely to make better, bolder decisions that result in them outperforming others by 36%. Mixing things up creates space for diverse ideas to be valued, considered, and activated as part of the collaboration, and for people's and the organization's potential to be more fully realized.
5. Drives better business processes and outcomes
An organization is only as successful as its processes allow it to be. Incorporating DEI into processes like recruitment, talent management, and leadership development ensures that the organization is accessing fresh perspectives that challenge status quo thinking. This leads to the kind of resilience that enables the organization to better adapt to changing circumstances, thereby improving outcomes.
6. Encourages personal and professional growth
An employee who stops learning and developing in their job tends to disconnect, be less productive, and detract from their team's goals. Similar things are true when we become stagnant in our personal lives. When an organization invests in DEI work, it encourages employees to keep growing and discovering how to effectively navigate new ideas, perspectives, beliefs, and circumstances. The expectation shouldn't be that an employee will become a DEI "expert," but rather that they will become more experienced at being thoughtful, intentional, and considerate in their interactions with others and the decisions they make while doing their jobs.
---
It's easy for diversity, equity, and inclusion efforts to seem like the buzzwords of the current workplace development movement. And for companies with only a surface-level or no commitment to these values, that is the case. But for organizations that have truly embraced DEI, their dedication comes from an understanding of why this kind of work matters and how it can positively shape their culture, people and outcomes.
How Was Your Day?
Getting Real about Bias, Diversity and Inclusion, and Harassment
Unintentional Still Hurts
Overcoming Unconscious Bias