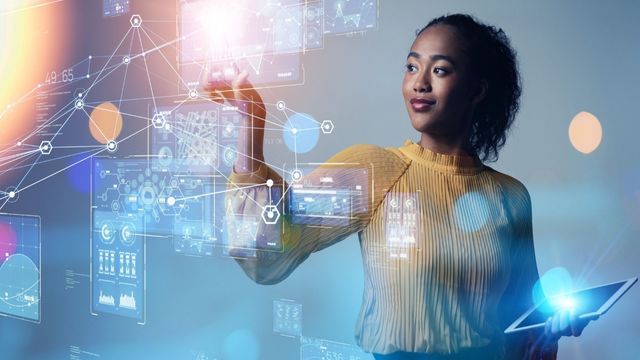 Credible Data That Connects Learning to Behavioral Outcomes
Whether they're dealing with a skills deficit, attempting to improve workplace culture, or bolstering DEI initiatives, most HR and L&D professionals see employee training as a key part of the solution. The trouble is, many business leaders remain skeptical about the effectiveness of training interventions in driving workplace change.1
Convincing the C-suite that training programs strengthen strategic advantage demands credible data that links newly learned skills and behaviors to employees' performance on the job. Atana provides that data.
Bringing Credible Data to Light
At Atana, we utilize the latest research methodologies in behavioral science to combine engaging learning experiences with analytics that track organizational impact.

Learning Experiences
To engineer a behavioral training approach to its course design, Atana instructional design experts begin with three core factors that influence intent and, ultimately, behavior. Those influences, based on the work of specialists in the field of human behavior, are explained in a powerful article by Atana's Senior Behavioral and Data Scientist, Amanda Hagman, PhD. Briefly, they are:
Individuals' own attitudes toward specific behaviors, based on their experiences, biases, and knowledge
Their perceptions of how others feel about those behaviors (societal norms)
Individuals' belief in their own ability to exert control over the behavior(s) being considered
This 3-core factor theoretical framework provides a research structure used to conduct surveys that determine the strongest influencers related to each training course's desired behavioral outcomes. The same research also reveals common factors that can inhibit employees' exercising new skills at work.
Based on the insights gained with this research, the Atana design team carefully creates learning content that guides learners toward the desired outcomes. In addition to traditional knowledge-based instruction and assessment, scientifically formulated questions assessing behavioral intent are posed. Individual answers are collected without personal identifiable information (PII) attached, ensuring anonymity, and are aggregated through predictive formulas and algorithms to maintain data privacy and deliver insights.
Organizational results are then shared via our Atana Insights dashboard.
Atana Insights
Positive, pro-social principles are at the core of skills and knowledge acquisition in Atana courses. These principles influence workplace behaviors which are captured within a competency. The Atana competencies that are measured on the dashboard include:
Accepting Accountability and Ownership

Better understand how open your employees are to contributing to a respectful, inclusive workplace. We measure their ability to recognize, acknowledge, and manage biases and the degree to which they feel a shared sense of responsibility for maintaining professional boundaries and supporting a positive, healthy work environment.

Courses that include this competency:

Fostering Inclusivity

Do your employees understand what it takes to create an inclusive work environment? This competency measures whether or not employees understand unconscious bias and how it affects their own and other people's perspectives. With a strong understanding of unconscious bias, your team will be better prepared to create an environment where individuals feel valued and respected.

Courses that include this competency:

Promoting Collaborative Civility

To address bias, harassment and disruptive behavior safely and effectively, employees must support one another and demonstrate mutual respect and dignity. This competency gauges how well your team members communicate with and trust one another while suggesting improvements you can make to maximize the team's collaborative potential and ability to nurture respectful interactions.

Courses that include this competency:

Developing Leadership

See where your employees stand when it comes to working toward organizational goals, including protecting the physical and mental wellbeing of themselves and others. This can help assess the effectiveness of management practices, equip existing leaders to support and reinforce desired workplace behaviors, and develop new leaders to foster a culture of responsible and ethical conduct.

Courses that include this competency: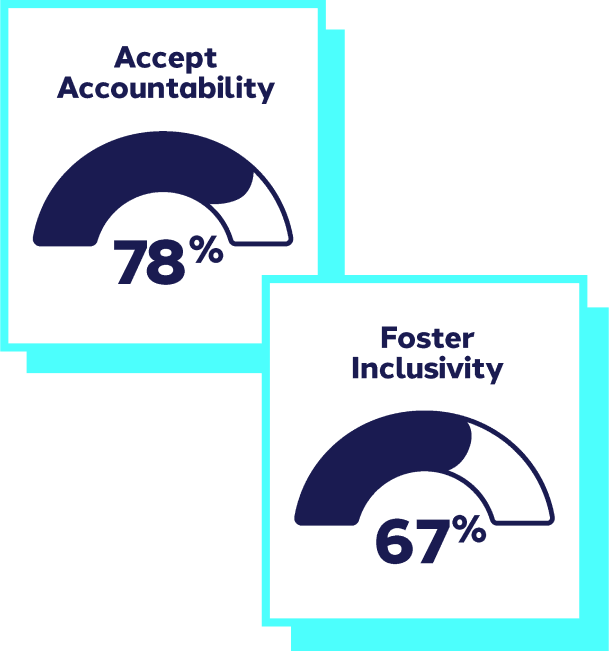 In addition to tracking progress on competencies, the Atana Insights dashboard allows you to:
receive key insights into the why behind employee behaviors.
measure organizational progress over time.
compare employees versus managers, as well as your organization to national averages.
get resources to help you determine the next steps for addressing issues.
Quantify Your Training Efforts
Atana learning experiences are rooted in behavioral science that's proven by data to strengthen an employee's determination and motivation to create a healthier workplace. And rather than just hoping the training works, Atana Insights quantitively measures the impact of our course on learners, including behaviors and competencies directly tied to ROI.
With Atana, for the first time ever, you get the data needed to quantify the results and value of your organization's training efforts.
See how real change is really measured.
Request a demo of our Atana Insights dashboard.
About the Author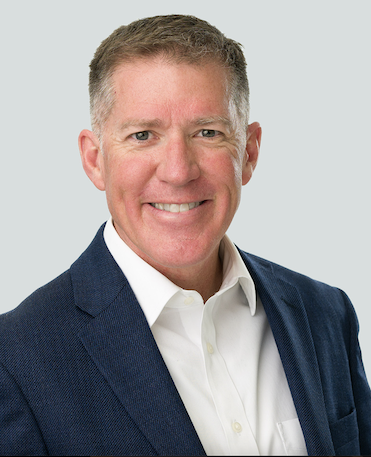 John Louviere, Ph.D. | Atana VP of Content and Research
Dr. Louviere has over 20 years of practical and theoretical research experience utilizing state-of-the-art learning analytics methodologies to assess and design online learning. He is passionate about applying theory-influenced innovation to design and deliver excellent and effective learning experiences.
---