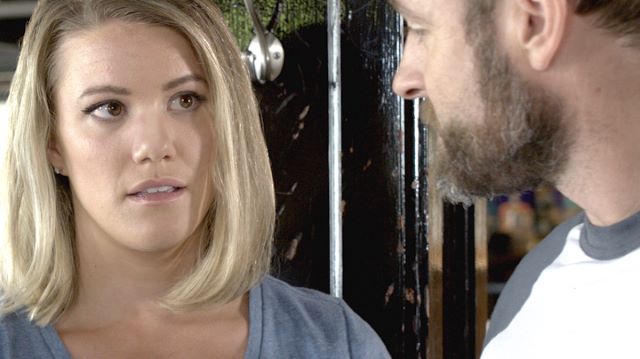 Is your organization's culture one of respect that ensures safety and inclusion for everyone?
Heads of human resources and other business leaders who can't answer that question may be putting themselves—and their organizations—at risk.
In January 2023, Delaware's Court of Chancery ruled that McDonald's former chief people officer David Fairhurst can be sued by company shareholders for potentially jeopardizing the organization because he failed to report toxic behavior by former CEO Steve Easterbrook to the fast-food firm's board of directors.
A Reuters account of the ruling stated that Fairhurst "allegedly breached his duty to the company by fostering a corporate culture that allowed sexual harassment and misconduct to flourish." The article added that, while functional leaders' roles can be somewhat limited, those leaders do have visibility into daily operations and should be able to identify and report (to more senior leaders or board members) any warning signals of disrespect, harassment, or culture toxicity.
2 Urgent Implications of the McDonald's Sexual Harassment Ruling
1. Leaders can be held accountable for sexual harassment prevention.
While the spotlight this legal action lit is shining brightly on chief HR leaders and other corporate officers, that focus—sooner or later—will likely expand to include leaders and managers at all organizational levels. Consequently, sexual harassment prevention training initiatives must be designed for and delivered to everyone across the enterprise—employees and leaders, alike.
Learning and HR professionals can get ahead of those expanding ideas about leader accountability by ensuring that their organization's sexual harassment prevention training educates and prepares leaders at all levels to be vigilant champions of respectful workplace cultures with zero tolerance for sexual harassment.
2. Sexual harassment prevention efforts must be ongoing.
The McDonald's case underscores the importance of selecting sexual harassment prevention programming that is consistently reviewed and updated. The legal ruling reinforces the changing nature of today's business environment, making it apparent that sexual harassment prevention training must also be sufficiently fluid to keep pace with shifting risks, opportunities, and expectations. Finding ways to go beyond a one-and-done approach to the training is also paramount.
"Compliance with state and other mandates for sexual harassment prevention training is necessary, but training done only to meet legal requirements is unlikely to achieve meaningful behavior change and reinforce the kind of organizational culture in which sexual harassment is not tolerated," says Atana's guide to successful sexual harassment prevention training.
The guide offers insight into the factors that hamper success with sexual harassment prevention training as well as components that support effective outcomes, such as transforming employees from bystanders to upstanders who know how to respond if harassment occurs.
There is also information on manager-specific training, a now-more-important-than-ever consideration for organizations, and how to overcome learner resistance to sexual harassment training.
---
Sexual Harassment Can Signal a Culture Issue
Recent research into organizational cultures and their characteristics discovered that struggles with disrespectful behavior like harassment are among the red flags associated with toxic cultures. And that the term disrespectful is found in descriptions of toxic cultures 12 times more frequently than healthy ones. Further, researchers concluded that that the disrespectful description explains 15% - 22% of poor culture health in an organization.
MIT Sloan Management Review reported another study that revealed culture toxicity to be the leading cause of employee attrition since the pandemic.
Negative Fallout from Toxic Cultures *
20% of employees say they've left jobs due to organizational culture
Almost half of workers who experienced incivility on the job reduced their efforts and spent less time working
85% of CFOs and CEOs view toxic organizational culture as potentially leading to illegal or unethical behavior
Low levels of corporate integrity are associated with reduced financial value for organizations
On the positive side, healthy (and respectful) corporate cultures are associated with better business performance, lower risk of legal issues such as those seen by the former McDonald's people leader, higher levels of worker well-being and engagement, and greater ability to attract top talent—to name just a few benefits.
In the wake of the McDonald's ruling and increasing focus on creating strong organizational cultures, there's never been a more urgent time to partner with Atana to ensure that your organization's respectful workplace and harassment prevention training is current and effective.
---
Recommended Training
Once & For All
Sexual Harassment at Work
How Was Your Day?
Bias, Diversity & Inclusion, and Harassment
Unintentional Still Hurts
Workplace Bias